We have some great news for you if you are dreaming of owning a home but think you might not qualify or have the cash you need.
This is a really great time to buy. Interest rates are still low and the market has slowed down enough that there isn't a buyer battle on every offer.
Contact Stefen Brooks from Gateway Mortgage to find out if you qualify for grants they have available. There are grants that help first time buyers, grants that assist in closing costs, as well as other programs. Our clients have loved working with Stefen. He is trustworthy, easy to understand, and communicates extremely well so that you always know what's going on with the mortgage process. Stefen loves to serve his clients as much as we do!
You can contact Stefen at [email protected] 210-714-3602.
Contact The DeFrees Group if you have any questions or would like to get started on your home search. We look forward to serving you.
Feel free to share this blog and/or our contact information to anyone who could benefit from it!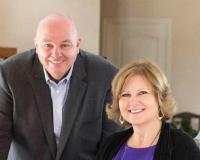 The DeFrees Group has over twelve years' experience in the real estate industry, to include lending experience. Growing up and graduating from college in San Antonio, we have seen this vibrant city ....