San Antonio is officially out of a record-breaking drought! Actually, 75% of Texas is out of its drought. People are already complaining about the rain. We are simply thankful. Thankful for the end of the drought, thankful for the beautiful crop of wildflowers we've had, and thankful for the rain. Everything is so green and
new. I know these little Floresville deer on my sister's property are thankful.
If you are new to the San Antonio area, you may not be aware of the water restrictions here. Even though we are no longer considered in a drought, we are still expected to follow the water savings restrictions we've grown accustom to these past several years. Click the link to read the guidelines on waterusage. http://www.saws.org/conservation/droughtrestrictions/StageTwo.cfm
Rain will not scare us away from our Open Houses. We love Open Houses because we enjoy meeting people and making connections. It gives us a chance to meet people face to face instead of only on the computer and on the phone. Open Houses give you the opportunity to look at homes that are available that maybe you didn't have time to go look at during your busy week. They give you the chance to see what you might be interested in and what area of town you might want to live in.
16602 Worthington, in Inwood Village, will be open 3 days this weekend. This is a much sought after gated neighborhood. This home is spacious, has 2 eating areas, 2 living areas, an office, a loft, 3 bedrooms, 2 1/2 baths, and a gorgeous backyard with an extra large stone patio and swimming pool. The price has been reduced to $299,900 and the seller is offering $5000 cash towards upgrades or closing.
The Open House times are Saturday, 5/16 from 1:00-4:00, 5/17 from 1:00-4:00, and 5/18 from 12:00-6:00.
21822 Roan Bluff is an Open House we will be hosting on Sunday, May 17th, from 1-4. This is a gorgeous 1 1/5 story home with a recent price reduction to $499,900. This home is full of upgrades, has an office, 4 bedrooms-all downstairs, Master Bedroom and Master Bath have a dual fire place. The bathroom is also complete with separate sinks, walk-in shower, and huge garden tub. The additional bedroom are very large with extra large closets as well.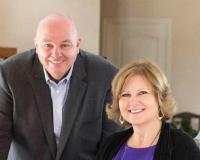 The DeFrees Group has over twelve years' experience in the real estate industry, to include lending experience. Growing up and graduating from college in San Antonio, we have seen this vibrant city ....