Announcing some Open Houses we want to make you aware of! It's great to browse on line but sometimes it's also beneficial to browse in real life. Homes look so different in person.
We love Open Houses because we like being personal and enjoy meeting people. We invite you to come view these homes. Bill and I would love to meet you face to face but don't worry, we are not high pressure sales people. You are still allowed to just browse.
Today, Wednesday, November 4, from 2-5 is an Open House in Legacy Oaks. This beautiful home is listed at $189,900 and is 2500 square feet with 4 bedrooms and 2.5 bathrooms. The downstairs has an open floor plan with laminate and tile floors through out.
14727 Bending Point
Saturday, the 7th, we are hosting an Open House 4508 Smokey Wood. This is a Town Home in Shavano Oaks.

And, Sunday, the 8th, from 1:00-4:00, you'll find us at 15938 Marisa Place in Longs Ridge.
We hope to see you at our Open Houses.
Also, we also want to remind you of our listing at 15442 Grosbeak Pass in Redbird Ranch. This is an extremely well maintained, clean, beautiful home with 3 bedrooms, 2 1/2 bathrooms, and 2087 square feet. It has a huge corner lot and it is priced at $179,900. There are no city taxes and it is close to Sea World. Off Potranco and outside 1604.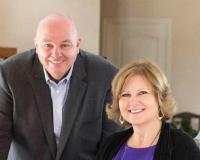 The DeFrees Group has over twelve years' experience in the real estate industry, to include lending experience. Growing up and graduating from college in San Antonio, we have seen this vibrant city ....