Hot Market Changes Open House Plans
We are not able to have our Open House on Thrush Court Circle because it is now under contract! But have no fear, we will still be hosting an Open House.

You can find us Saturday, April 11th, from 10:00-12:00 at 3111 Sable Creek in Evans Ranch. (Photos below)
Homes are selling quickly. It is a great time to sell your home. We would love to talk to you about the ways we can help you do that. If you would like to know how much your home is worth, allow us to do a free market analysis for you.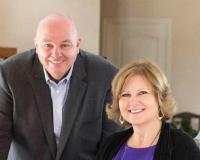 The DeFrees Group has over twelve years' experience in the real estate industry, to include lending experience. Growing up and graduating from college in San Antonio, we have seen this vibrant city ....