Open House and Reduced Price
We want to keep you up to date on our Open Houses and other important information pertaining to real estate.
We are hosting an Open House for the Keller Williams Listing Agent this Sunday, April 19, from 1-4 at 11910 Willacy Trail . This absolutely gorgeous 5 bedroom, 4 bath, David Weekly home is in the Preserves of Alamo Ranch. It is 3546 square feet, has 2 living areas, a game room, media room, office, and so much more.
In other news: Our Listing on 16602 Worthington has had a price reduction. It is now listed at $305,000. It is in a beautiful, much loved, quiet neighborhood, Inwood Village. You don't want to miss out on this cool, relaxing backyard and swimming pool. http://defrees.livelovesanantonio.com/property/136-1101553-16602-Worthington-San-Antonio-TX-78248
A virtual tour of the Worthington property is at this link http://vtour.realtour.biz/16602Worthington/SanAntonio/TX
Feller Keller Williams Agents will be hosting an Open House Saturday, April 18th from 1:00 - 4:00PM. Don't miss out!

If you would like to see either home, please text, call, or e-mail us and we will schedule and appointment for you. If you would like to see any other home, again, contact us and we will be glad to schedule an appointment to view the home.
By the way, there might be an entire blog on this subject in the near future, however, just a short note to say, we advise our web lookers who are thinking of buying, to allow us to represent them as their buyer agents when visiting these homes in person. If you, the potential buyer, uses the agent who listed the property, it would not be in your best interest. The agent who listed the home is representing the seller. The real estate agent is working hard for the owner of the home and giving their expert advice and using their training and skill. Therefore, if you, the buyer, call that same agent to show you the property, they will not be able to advise you. You need an agent with the same skills and the same knowledge working for you. Because the seller is paying for the commission, you would be getting expert advice and skills for no additional cost.
Whether you want to sell your home, need a market analysis on your house to find out what it is worth in today's market, or are thinking of purchasing or building a home, we are ready to go to work for you.
We hope this information has been helpful to you. Have a wonderful rest of the week!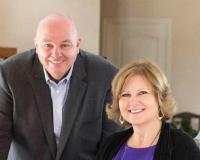 The DeFrees Group has over twelve years' experience in the real estate industry, to include lending experience. Growing up and graduating from college in San Antonio, we have seen this vibrant city ....