These are some cute little guys we came across while previewing a custom home in Timberwood Park a few days ago. This baby was disappointed I didn't have any food, and to tell you the truth, I was a little disappointed too.
We will be hosting an Open House Sunday, 12/6 from 1:00-4:00 in Encino Ridge
3410 Ruidosa Ridge - click on link to look at all the awesome pictures http://defrees.livelovesanantonio.com/property/136-1137039-3410-Ruidosa-Ridge-San-Antonio-TX-78259
This home has two master bedrooms, giving it 5 bedrooms and 3 1/2 bathrooms, two living areas, two eating areas, and game room. It has an elevated deck which has a beautiful view. The living room has floor to ceiling windows and each bedroom has walk-in closets. This is a gated community which includes a swimming pool.
Keller Williams has a great little article giving advise on helping us all keep our credit in good standing if we are thinking of buying a home in 2016. Click the link below to read all about it.
http://www.kwsanantonio.com/news/dont-let-christmas-ruin-your-credit-9-spending-mistakes-that-could-cost-you/

Oh, and do you like tamales? Did you know there is a Tamale Festival going on at the Pearl today? WE like tamales!!!! http://www.mysanantonio.com/food/article/Pearl-to-host-fifth-annual-Tamales-Holiday-5906475.php
Keeping you up to date on saving money and Open Houses. Let us know how we can help you sell you home or buy a new build, preowned home, land, or new construction home. We are here to help you.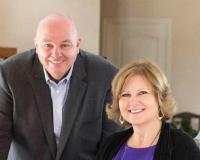 The DeFrees Group has over twelve years' experience in the real estate industry, to include lending experience. Growing up and graduating from college in San Antonio, we have seen this vibrant city ....