Happy Mother's Day to all you moms out there! This Sunday is Mother's Day and moms are so deserving of being celebrated.
Mom's are usually the ones who hold everything together in the home. They love you know matter what and they are always there for you. You're never to old or too far away to let your mom know how much she means to you and how much you appreciate her. Don't forget to let her know! If you don't know what to get your mom for Mother's Day, just write her a letter and tell her "Thank You" and tell her what you love about her and what you appreciate about her. She'll never love any gift more!
You know I'm not going to send a blog off with out an Open House or two. And that's for your benefit! What a better way to go look at a home with no pressure? You get to see a beautiful home and may decide you finally came home.
Saturday, May 9th, Bill and I will be hosting an Open House in the gorgeous location of The Summit at Alamo Ranch. The house is absolutely perfect for a family who needs a lot of room. It has 4 bedrooms, 3 bathrooms, 3 car garage, an office, and so much more. Here are a few pictures and a video of the Jade floor plan, but you have to come see it to get the full affect. There are other homes in this area that we can take you to see as well.
This home is listed at $415,800 and is 3231 square feet.
Another Open House is going on Saturday from 2:00-5:00 at 16602 Worthington in Inwood Village.
This neighborhood is absolutely gorgeous, quiet, and it is gated. It is almost impossible to find a home in this area that has a swimming pool. There is no neighborhood pool, so this is an extra plus for the new owner of this property. This house has everything you need. An office, 2 living areas, 2 eating areas, shutters, mature trees, landscaping, and. that. patio! $299,900 is the list price on this beautiful home.
We hope to see you at our Open Houses! And don't forget Mom on Mother's Day! She doesn't forget you! :)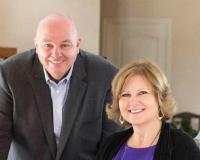 The DeFrees Group has over twelve years' experience in the real estate industry, to include lending experience. Growing up and graduating from college in San Antonio, we have seen this vibrant city ....