We sold the cutest little house to one of our clients. The cool thing is, she found it on line (like all of y'all are doing). She was flying out of the country and couldn't go see it. But she knew "This was the one!" So, we did a showing through face-time and she loved it even more.
She bought the house without seeing it in person! Gotta love millennials!
Because we spend a lot of time in Midtown, I decided to look into the history of the area. I love knowing more about our city and how things got started. Midtown is really growing and a lot of people aren't really sure what Midtown is. A lot of young professionals and families are starting to migrate towards the downtown area. I found an article written by Jeff Reinnger of the Rivard Report. I think you'll like it if you are at all interested in a bit of Midtown History. http://therivardreport.com/where-i-live-monticello-heightsdeco-district/
Another short article from the Rivard Report was written by our son, Mike, who also lives in Midtown with his wife and baby girl. He is a pastor at our church. We meet in a bar on N. St. Mary's street called The Paper Tiger. You can check that article out here. It's pretty awesome, if I do say so myself. http://therivardreport.com/author/mike-defrees/
Hope you had an amazing weekend with this incredible weather!
Have a great week guys!
Pam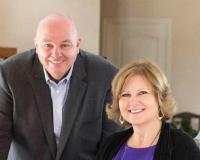 The DeFrees Group has over twelve years' experience in the real estate industry, to include lending experience. Growing up and graduating from college in San Antonio, we have seen this vibrant city ....