Merry Christmas to you!
We pray that you will discover that this is the day to receive the gift that God has for you. Grace, forgiveness, and His Son, Jesus.
It isn't about presents, running around getting things done, performing and being perfect. It's not even about family time and eating (although we enjoy those things during Christmas).
Our expectations can shatter Christmas. Christmas is Jesus. WE are His reason for the season. He is Christmas!
Blessings,
Bill & Pam
The DeFrees Group
Keller Williams Heritage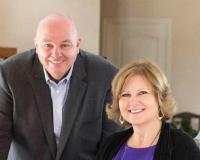 The DeFrees Group has over twelve years' experience in the real estate industry, to include lending experience. Growing up and graduating from college in San Antonio, we have seen this vibrant city ....