I just love our Texas wild flowers and look forward to them every year. Spring time is a time of new beginnings, new seasons, and new growth. All the rain we received this winter promised to produce an amazing crop of our State flower (the Bluebonnet) and all of the other beautiful wild flowers we see in every open space across the fields and highways.
It is extra special that these blooms happen during the same time as Easter. It is during the same season that we can celebrate the life that Jesus has offered us. Because of God's love for us, we can be free from chains that bind us. We can be new and beautiful just like the flowers in spring.
Wishing you all a Happy Easter!
He is Risen!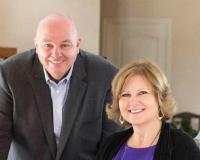 The DeFrees Group has over twelve years' experience in the real estate industry, to include lending experience. Growing up and graduating from college in San Antonio, we have seen this vibrant city ....