Coming Soon!
6518 Luckey Square 4 bedrooms, 2 bathrooms, One Story, and wheelchair accessible. Granite Counter Tops in an eat-in Kitchen with an Open Floor Plan. Tile flooring in main living area (looks like real wood!) and tile in the wet areas, water softener, reverse osmosis water system, in-wall pest control, and electric water heater.
Enjoy the large yard with a side walk that goes all the way from the side door to back covered patio, which has a life time warranty. A fire pit and swing set complete the back yard enjoyment.
This home will be listed at $184,500 and will go live tonight, the 25th. We are letting our website clients know about this home before anyone else knows it's coming.
The location of this home is off 1604 and Hwy 90 in a little community called Luckey Ranch. It's a hop, skip and a jump away from 410 and 1604. Very close to Lackland AFB and not too far from Castroville in one direction and Sea World in the other direction.
We will be hosting an Open House this weekend and will publicize this later as well.
OPEN HOUSE Saturday 11:00-2:00 and Sunday 1:00-3:00.
Pictures will be posted soon!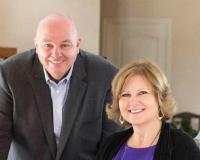 The DeFrees Group has over twelve years' experience in the real estate industry, to include lending experience. Growing up and graduating from college in San Antonio, we have seen this vibrant city ....