Summer is a great time to sell your home. It's also a great time to buy a home if you are moving to the San Antonio area.
We have a brand new listing that just went live today. http://curbviews.gofullframe.com/bt/2443_Thrasher_Oak.html
2443 Thrasher Oak, which is off Gold Canyon and 1604. This home has been lovingly cared for and upgraded and decorated. You will love it! It has 3 bedrooms and 2 1/2 bathrooms. It is listed at $218,500. We promise, this home will not be on the market very long, so come see it quickly.
We will soon have a house in Hollywood Park for sale. They are finishing up some last minute upgrades in the home. It is a beauty! As soon as it is on the market later this week, we will let you know.
Also, if you are looking to live near Lackland AFB, we have a perfect one story home that is gorgeous. It's in a friendly neighborhood called Luckey Ranch. 6518 Luckey Square
http://defrees.livelovesanantonio.com/property/136-1162959-6518-Luckey-Square-San-Antonio-TX-78252
This home has 4 bedrooms and 2 bathrooms. The 4th bedroom can be used for a dining room, office, game room, craft room, etc. The main floors are tile and there are so many upgrades. There are ramps to the exterior doors for wheelchair access, a swing set, and even a fire pit. Schedule a showing to see this home. It has been on the market for a while because the location is far from the main city of SA. However, it is very convenient to 410/90 and the Lackland area.
Here is a home some of you may be interested in. It's in Altamira in North East SA.
1642 Wild Peak MLS 1183475 Talk about a gorgeous home! It has more room than you know what to do with! Have a look and let us know if we can schedule an appointment to take you to see it (or any home). http://defrees.livelovesanantonio.com/property/136-1183475-1642lot-12-Wild-Peak-San-Antonio-TX-78258
If you are thinking of selling your home, we can tell you what your home is worth on the market today. We have move-up plans and we offer special services to assist in selling your home. Let us know when we can schedule an appointment with you to discuss selling your home and we will tell you all about it.
Last, but not least, if you haven't had a chance to go by The Pearl's Farmers Market, drop on by some time. You really get a feel of what San Antonio is all about. If you live in Boerne or New Braunfels, check out their local markets.
We were at the market last weekend with my sister, her husband and some of her family. Here are some of Kelly Parker's photos from the day.
Thanks for the pictures @kpmomof6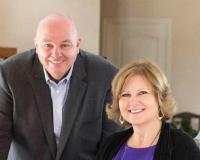 The DeFrees Group has over twelve years' experience in the real estate industry, to include lending experience. Growing up and graduating from college in San Antonio, we have seen this vibrant city ....