ENGLISH SPANISH REAL ESTATE GLOSSARY Part 1
ENGLISH-SPANISH REAL ESTATE GLOSSARY
1.-Title
Evidence that the owner of property is in lawful possession thereof; evidence of ownership. Often clarified or qualified by an adjective such as absolute, good, clear, marketable, defective or legal.
Título
Constancia de que el propietario de una propiedad tiene posesión lícita del mismo; constancia de dominio o titularidad. Con frecuencia se le aplican calificativos tales como absoluto, valedero,sin gravamen,comerciable, defectuoso, o legítimo.
2.-Title insurance
An insurance policy that protects the holder from any loss resulting from defects in the title. The premium is paid once and is good only until ownership changes.
Seguro de título
P√≥liza de seguro que se constituye a fin de proteger al titular contra p√©rdidas resultantes de defectos o vicios que afecten el t√≠tulo. Se paga la prima de una sola vez, teniendo valor la p√≥liza √ļnicamente hasta el siguiente cambio de propietario.
3.-Homeowners' insurance
Hazard insurance covering the interest of a homeowner.
Seguro del propietario (de una casa habitación)
Seguro contra siniestros, cubriendo la participación del propietario afectando una casa habitación.
4.-Down payment
Cash payment needed to make up the difference between the amount borrowed and the price of a property. Few mortgage loans cover the complete cost of a property, even when supplemented with junior mortgages. The borrower most likely will have to contribute cash, partly to pay for transaction costs and partly to make the down payment. Down payments often are substantial, equaling thousands or tens of thousands of dollars.
Anticipo (pie, enganche)
Pago en efectivo que cubre la diferencia entre el monto que se pide en pr√©stamo y el precio de la propiedad. Pocos cr√©ditos o pr√©stamos hipotecarios cubren el costo total de la propiedad, a√ļn cuando se combinen con alguna hipoteca secundaria. Lo m√°s probable es que el prestatario o acreditado tenga la necesidad de aportar efectivo, destinado en parte a cubrir los costos de la operaci√≥n y en parte en calidad de anticipo. Con frecuencia es fuerte el anticipo, ascendiendo a miles o a decenas de miles de d√≥lares.
5.-Earnest money
A deposit made by a purchaser of real estate to evidence good faith. Earnest money should accompany an offer to buy property. Generally a broker, attorney or title company deposits the money in a separate account beyond the control of the principals until the contract is completed.
Arras
Dep√≥sito que ofrece el comprador de bienes ra√≠ces a fin de hacer constar su buena fe. Las arras deber√°n acompa√Īar la oferta de comprar la propiedad. Generalmente el corredor, abogado o aseguradora de t√≠tulos deposita el dinero en una cuenta por separado fuera del alcance de los tratantes mientras no se realice el contrato.
6.-Escrow
An agreement between two or more parties providing that certain instruments or property be placed with a third party for safekeeping, pending the fulfillment or performance of some act or condition. It is prudent to place money or property in escrow, rather than giving it to the other principal in a pending transaction.
Plica
Acuerdo entre dos partes o m√°s, disponiendo la colocaci√≥n de determinados instrumentos o propiedades en poder de un tercero para su custodia, hasta en tanto se ejecute o se cumpla alg√ļn acto o condici√≥n. Es prudente colocar dinero o propiedades en plica, en lugar de entregarlos a la otra parte en una operaci√≥n pendiente de realizarse.

Nora Uriostegui
EXP REALTY, LLC
HABLO ESPA√ĎOL!
Get my FREE APP by texting "norauriostegui" to 210-774-6353
Cel: 210-254-0283NoraUriostegui12@gmail.comwww.E-InternationalRealEstate.com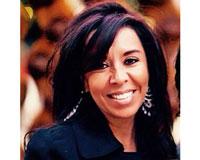 Author:
Nora Uriostegui
Phone:
210-254-0283
Dated:
April 26th 2016
Views:
264
About Nora: I work hard to provide my clients with the most positive Real Estate experience possible. A vital pa...