Americas Best Under The Radar And Affordable Beach Towns
The signs are everywhere you look: Middle-aged men inappropriately wearing shorts. Spray tans mysteriously appearing on office mates who haven't seen natural sunlight in a year. And your local gym packed to capacity with frantic strangers "getting ready." Summer is fast arriving! It's time to lock in a life-affirming summer vacation. Or better yet—a whole season of them.

Is there anything more seductive-sounding this time of year than owning a sweet vacation home in a fun beach town? Soaking in the sun and splashing in the crystalline water all day, and then coming back to your own place for fresh mojitos and cuttlefish toast at night 
 oh wait, how much would that cost again?

Reality check: In April 2016, the median price of a home in the glitzy New York getaway of Southampton was nearly $2 million, while even a humble home in Florida's far-off Key West would go for $530,000—more than twice the national median.

But yes, as usual, we have good news! There are plenty of lesser-known, unspoiled—and most important, affordable—beach towns spaced out along America's 95,471 miles of shoreline. They're charming. They're cool. They're relaxing. So why don't you know about them? Probably because the locals enjoy the concept of under-the-radar serenity and affordability just as much as you do. (Sorry, locals!)

So the realtor.com¼ data team set out to find those beach hideaways where tourists haven't eclipsed the local scene and property investors haven't jacked up the housing prices—yet.

As a measure of desirability, we also looked for places where homes are appreciating well. Of all U.S. cities with a population of 1,000 to 10,000, we identified the ones that are located next to an ocean and offer residents beach access. We ranked these cities by the following criteria:

Median home list price

Price growth from April 2015 to April 2016

Number of activities per capita

Number of restaurants per capita
Finally, we targeted towns that are not famous. A secret beach town can't have its own notorious TV show (sorry, Seaside Heights, NJ!), or multiple references in Jimmy Buffett songs (see ya, Keys!). And it must have low search volume on Google in comparison to established hot spots such as Santa Monica, CA, and the Hamptons, according to Google Trends.

But even so, these towns may not stay secret for much longer—most of them have seen double-digit growth in home prices in just one year. You've been warned. Now pass the SPF 30.

Median home list price: $228,000

Year-over-year price growth: 27.9%

Nestled on Washington's scenic southwest coast, Ocean Park is a small town with just over 1,100 people. The 28-mile stretch of sandy paradise on Long Beach Peninsula attracts wave riders, sand-castle builders, and clam diggers! In fact, the beach is among five state-designated beaches for digging razor clams. The annual razor clam festival (you knew there had to be one, right?) on the Peninsula features free clam-digging lessons, a chowder competition, and a clam-fritter cook-off in the world's largest frying pan. Oh, and the beaches? They're beautiful.

Median home list price: $262,000

Year-over-year price growth: 32.3%

You may think of rocket launches when you hear the name "Cape Canaveral," but this Atlantic town is also home to fine beaches. Often overshadowed by its neighbor Cocoa Beach, Cape Canaveral offers waves and sand just as ravishing but with much cheaper prices: A median home costs $262,000 in Cape Canaveral but $369,900 in Cocoa Beach.

Beloved by locals is Jetty Park, a 35-acre seaside haven with 4.5 acres of family beach and a 1,200-foot fishing pier that's lighted, equipped with fish-cleaning tables with running water, and is so nice you may want to sleep there (um, you can't).

Bonus: As part of Florida's so-called Space Coast (centered around the Kennedy Space Center), you'll find plenty of real-life astronauts. You like astronauts, right?

Median home list price: $249,450

Year-over-year price growth: 16.0%

Named for the curving, crescent-shaped stretch of sandy shoreline south of the city, Crescent City has several prime, yet surprisingly crowd-free beaches for swimmers, surfers, and tide poolers. Offshore—perched atop a rocky island—is the 160-year-old Battery Point Lighthouse, which is accessible from the beach when the tide is low.

A few miles inland, the Jedediah Smith Redwoods State Park comprises 10,000 acres of majestic redwoods and abundant wildlife. As if this weren't enough, there's the annual World Championship Crab Race where live crustaceans are released and race toward the ocean. You, however, can take your time.

Median home list price: $269,900

Year-over-year price growth: 23.6%

Located 10 miles south of ritzy West Palm Beach, Lantana exudes a whole different vibe—the place retains the flavor of an old fishing village in its dock, fishing pier, and annual fishing tournament.

In addition to sun-drenched beaches, the area also offers no shortage of shark diving, boating, and other activities for adventurers. Nature lovers can check out the Lantana Nature Preserve, a re-creation of Florida's coastal environment intended to serve as a living classroom for ecological education.

Median home list price: $289,900

Year-over-year price growth: 11.8%

In stark contrast to New York City's (Rock-Rock) Rockaway Beach, immortalized by The Ramones, this West Coast town is all about Zen-like serenity. Long before highways were built, visitors traveled to the northwest Oregon town by train since 1920; today, train whistles can still be heard from the locomotives that chug along Tillamook Bay, offering breathtaking views of the ocean and a glimpse of history.

The iconic Twin Rocks near the shore have drawn the interest of photographers and tourists alike. Besides swimming and surfing, the seven miles of soft, sandy beach at the Wayside are also known for kite flying. Go fly a kite! Every spring, the Kite Festival kicks off on the windy beach, where hundreds of kites of different shapes are set off into the sky.

Median home list price: $299,950

Year-over-year price growth: 20%

With an amusement park by the beach that sends screaming kids up on Ferris wheels and roller coasters, Old Orchard Beach won't ever top the list of "most quiet beach towns."

Established as "Garden by the Sea," Old Orchard Beach has what was once the longest steel pier in the world. Today, the pier is a must-see for its boat-shaped fun house with hand-carved figures (and you may want to check out the fab crinkle-cut french fries, too). The seven-mile beach stretching away from downtown is dotted with shops, historic B&Bs, and residential properties at affordable prices.

Median home list price: $129,950

Year-over-year price growth: 9.7%

Located 60 miles east of New Orleans, Waveland is the only city on the Gulf Coast that prohibits commercial building on its beachfront, according to its city government. Instead, you'll find the Garfield Pier extending into the ocean and the Veteran's Memorial Monument. The nearby Buccaneer State Park, with large moss–draped oaks and grassy marshlands, has 300 beachfront campsites and a 4.5-acre water park.

More than a decade after Hurricane Katrina ripped through the heart of the city, neighborhoods have been rebuilt and the water park has reopened, but the still-low home prices are like a persistent scar. But in this case, it's a good scar.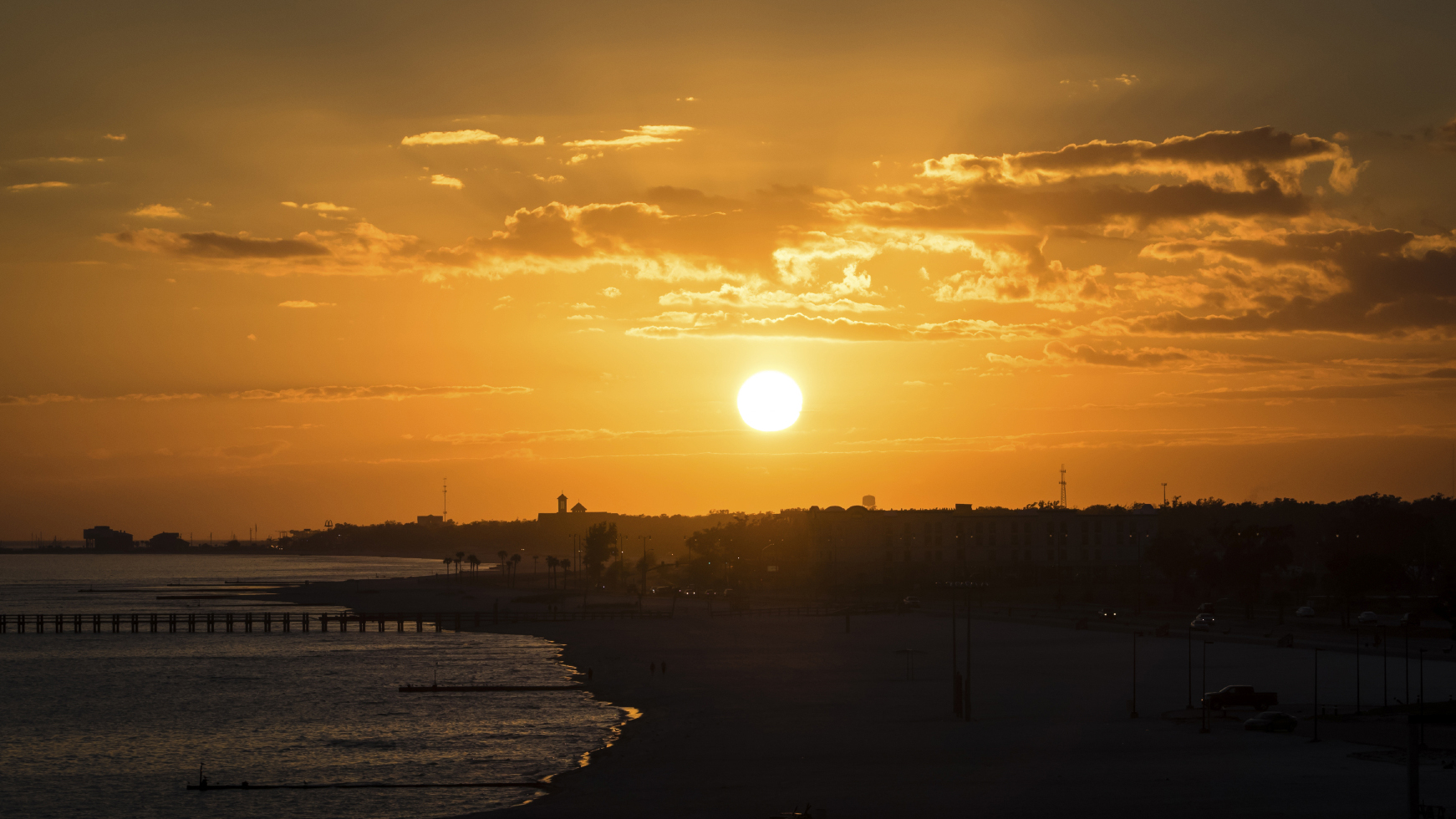 Median home list price: $297,000

Year-over-year price growth: 16.5%

"The Pass," as locals call it, has everything you'd hope for in a quaint, yet quietly luxurious beach town: 62 miles of scenic shoreline, spacious golf courses by the ocean, world-class restaurants with fresh seafood, antiques shops, and art galleries.

Having also endured the devastating force of Katrina, the city is fighting its way back to normalcy. Its population has rebounded to 5,400, though that's still 1,400 fewer residents than the town boasted pre-Katrina, according to the Washington Post.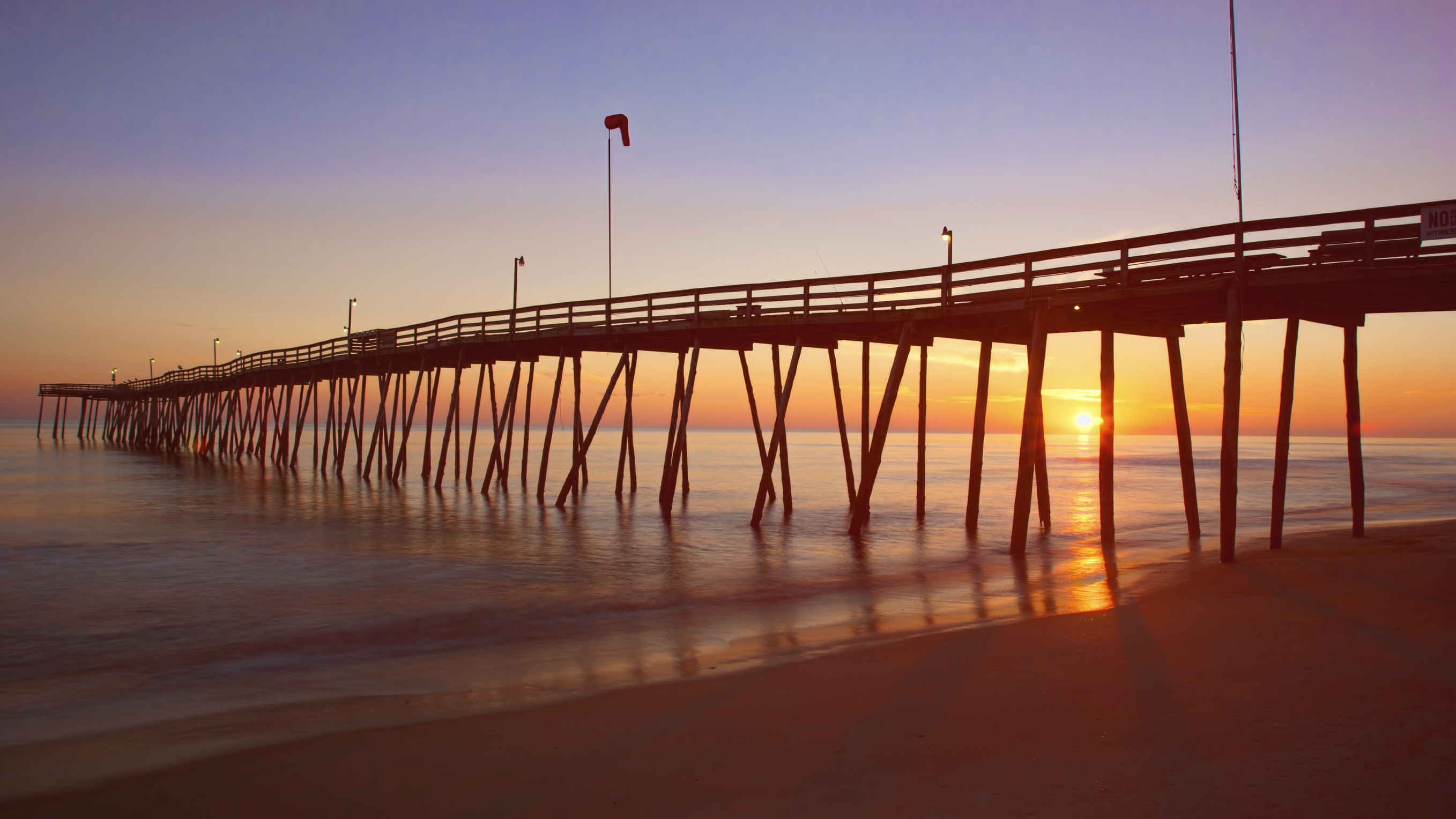 Median home list price: $298,450

Year-over-year price growth: 8.6%

Situated in the middle of North Carolina's Outer Banks, Kill Devil Hills, despite its rather ominous name (there are several stories of its origin), is a surfer's paradise. Its position, favorable winds, and offshore storms all contribute to ideal surfing conditions. It's ranked the sixth-best surf town by Surfer magazine.

Nicknamed "The Graveyard of the Atlantic" (again, ominous!), the Outer Banks are littered with some 3,000 shipwrecks, waiting to be explored by adventurous scuba divers. This historical town was also the site where the Wright brothers tested and flew their first gliders and airplanes in 1903. Today, the Wright Brothers National Memorial sits atop a hill as testament to their achievement.

Median home list price: $267,000

Year-over-year price growth: 6.8%

For years, Cape Cod has been the place where New Englanders of all types—including vastly wealthy ones—whiled away their summers. As an alternative to the median home price of $949,900 in Chatham, we've found Dennis Port, the southernmost village in the town of Dennis, which has much of the quaintness with way lower price tags.

From Haigis Beach with a children's playground to the smaller, less crowded Sea Street Beach, Dennis Port offers plenty of family-friendly beach fun. Since it fronts Nantucket Sound, the water is warmer and tamer for young children than that found in Cape Cod Bay.

Data sources: realtor.com, American Community Survey, TripAdvisor.com, Google Trends

Thank you for this great article entitled "America's Best Under The Radar And Affordable Beach Towns" by Yuqing Pan


Presented by Tony Landaverde, Realtor
Landaverde Realty
San Antonio, TX Realtor with eXp Realty
(210) 274-2378
www.TonyLandaverde.com



A Texas Licensed RealtorÂź License #607299


For information on careers with eXp Realty click on the link: Tony Landaverde eXp Careers


Author:
Tony Landaverde
Phone:
210-274-2378
Dated:
May 23rd 2016
Views:
262
About Tony: ...