Air Conditioning Costs
Air Conditioning Costs
Air conditioning (A/C) comes in various types and sizes of equipment that all offer the highest cooling potential, but also the highest cost to operate compared to other cooling approaches like ventilation or evaporative cooling.
The cost to install average air conditioning depends upon type, cooling capacity and zone coverage, efficiency rating, preparation and special needs, and the labor rate.
Type and cost summary
In the following table the Cost figure is based on average air conditioning for zones ranging from 340 sq.ft. to 1,000 sq.ft.; and includes transport, material, equipment, and waste.
| Type (cooling zone) | Pros | Cons | Cost |
| --- | --- | --- | --- |
| Window (340 sq.ft.) | Easy install/remove | Window blockage | $253 |
| | Low cost | Window only location | |
| | | Lesser efficiency | |
| Portable (340 sq.ft.) | Easy install/remove | Ducted exhaust | $345 |
| | Low cost | Occupies floor space | |
| | Flexible location | | |
| Ductless (600 sq.ft.) | Flexible location | Some wall-cutting | $1,416 |
| | Higher efficiency | | |
| Wall (1,000 sq.ft.) | Flexible location | Wall opening | $2,225 |
| | Under window | | |
| Central (1,000 sq.ft.) | Higher efficiency | Ducting adds cost | $3,598 |
| | Multiple zones | Some wall-cutting | |
| | Thermostats | | |
Other considerations and costs
Taxes and permit fees are not included.

Energy efficient A/C will save money, and in some cases rebates may be available.

For A/C units of greater than 12,000 BTU/h (or 3.5 kilowatts) a multi-phase electrical circuit is generally required.

For a sunny room, add 10% more A/C capacity than required for room size.

Add 600 BTU/h per person if usually occupied by more than two persons.

For the kitchen, add 4,000 more BTU/h than required for room size.

During the initial inspection the contractor should inform the homeowner of any and all necessary modification or upgrade on electrical circuits or building structure.
DIY considerations
Window and portable units are highly suitable for DIY, and split systems are commonly provided with a DIY kit from vendors.

Wall and central units require greater skills and perhaps professional licensing.
References
Craftsman Estimator Costbook, complete series year 2015.

Latest prices found on Home Depot and other vendor Web sites.

Literature review of DIY Web sites.
Cost
to install air conditioning

in my city

Cost to install air conditioning varies greatly by region. To get free estimates from local contractors, please indicate yours.
Typical cost is about
$1,416
(ductless A/C for 600 sq.ft. zone)
Prices ranges from $253(window A/C for 340 sq.ft. zone - DIY) to $3,598 (central A/C for 1,000 sq.ft. multi-zones) and also varies depending on your zipcode:
Air-Conditioning & Heating (HVAC)
Cost by city
(ductless A/C for 600 sq.ft. zone)
Local costs have been calculated by accounting for labor and material cost differences across different cities. To get accurate cost estimates, indicate yours:
Nora Uriostegui
EXP REALTY HABLO ESPAÑOL!
Get my FREE APP by texting "norauriostegui" to 210-774-6353
Cel: 210-254-0283 NoraUriostegui12@gmail.com www.E-InternationalRealEstate.com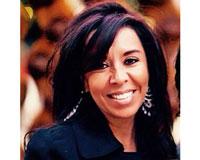 Author:
Nora Uriostegui
Phone:
210-254-0283
Dated:
May 16th 2016
Views:
361
About Nora: I work hard to provide my clients with the most positive Real Estate experience possible. A vital pa...